COCKTAIL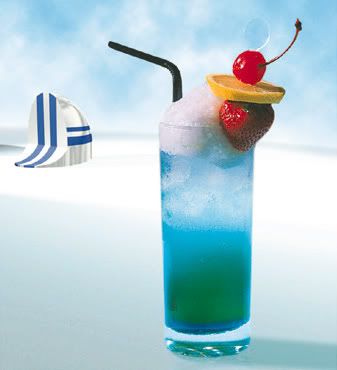 BlueBird

15ml Blue Curacao
30ml Galliano
20ml Peach Schnapps
30ml LemonJuice Soda Water



BACARDI COCKTAIL
Standard
1 1/2 oz. Bacardi Light
3/4 oz. Fresh Lemon Juice
1 oz. Simple Syrup
2 Dashes of Grenadine

Shake all ingredients with ice and strain into a small cocktail glass.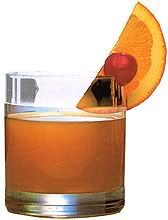 APRICOTCOCKTAIL

1 oz. Gin
1 oz. Apricot brandy
1 oz. Orange Juice
1/2 oz fresh Lemon juice

Shake well with ice and strain intoa chilled martini glass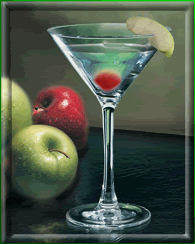 APPLE MARTINI
from the Waterfront Ale House, NYC

2 oz. FlavoredVodka*
1 1/2 oz. Cranberry Juice
Chill and serve up in a martini glass with a slice of apple.

* In one liter of vodka, marinate 1pear, 2 green & red apples, cored and cut into pieces,
2 cloves and 1 stick of cinnamon. Steepover night.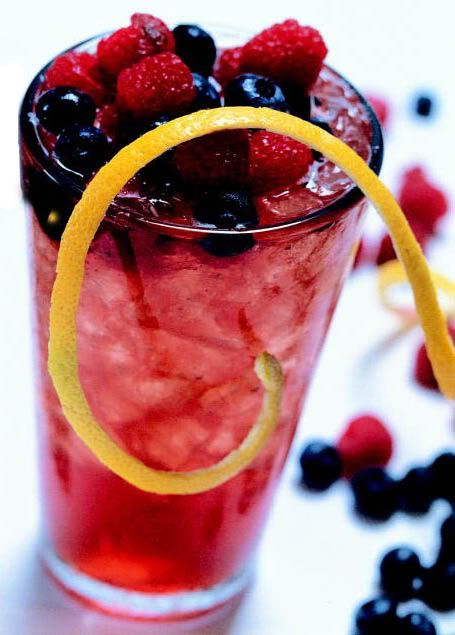 Blackberry Julep*
*Original cocktail by Dale DeGroff

1 1/2 oz. Marie Brizard Blackberry
1 oz. Fresh Lemon Juice
1/2 oz. Simple Syrup
1 oz. Water

Shake all ingredients with ice andstrain into a Highball 34 filled crushed ice.
Stir until the glass begins to frost.Garnish with marinated mixed berries.