COCKTAIL
Air Cleaner
40 ml white rum (Havana Club 3 aÒos)
20 ml raspberry liqueur
6 fresh blackberries
1 slice of orange

non (or low) alcohol apple cider
Muddle the blackberries and orange slice in a highball glass
while adding the liquids.

Add crushed ice and decorate with a slice of lemon, a feather of pineapple
leaves and cherries.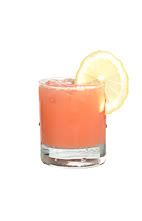 Absolut Trouble
40 ml Absolut Citron, lemon infuced vodka
20 ml Grand Marnier
60-80 ml orange juice
1 dash grenadine
Shake with ice in a cocktail shaker.

Strain into a rocks glass.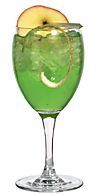 Absolut Equestrienne
1 oz Absolut Citron (or other lemon flavoured vodka)
1 oz Pisang Ambon
2 dashes lime juice
dry apple cider to fill with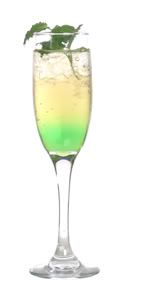 Absolut Green Wedding
40 ml Absolut vodka
20 ml Midori melon liqueur
1 dash Roses Lime
champagne
Build in layers in the above order in a champagne flute.
Decorate with 5-6 leaves lemon balm.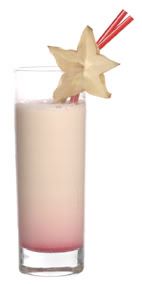 Absolut Candy Punch
40 ml Absolut Mandrin (tangerine infused vodka)
20 ml Bailey's
2 dashes of arrak
1 dash grenadine
milk to fill
Shake all ingredients except the grenadine with ice in a cocktail shaker.
Strain into a highball glass.
Last of all, add a dash of grenadine.
Serve with two straws and a carambola starfruit.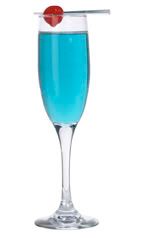 Absolut Blue Souvenir
20 ml Absolut Vodka
20 ml Gold Strike liqueur
20 ml blue curaÁao
champagne
Serve in a champagne flute